I've always loved discovering new products from brands and am excited to share five that I've been using the past couple months. Buying new products can add up fast. I hope my reviews help you decide what is best for your routine.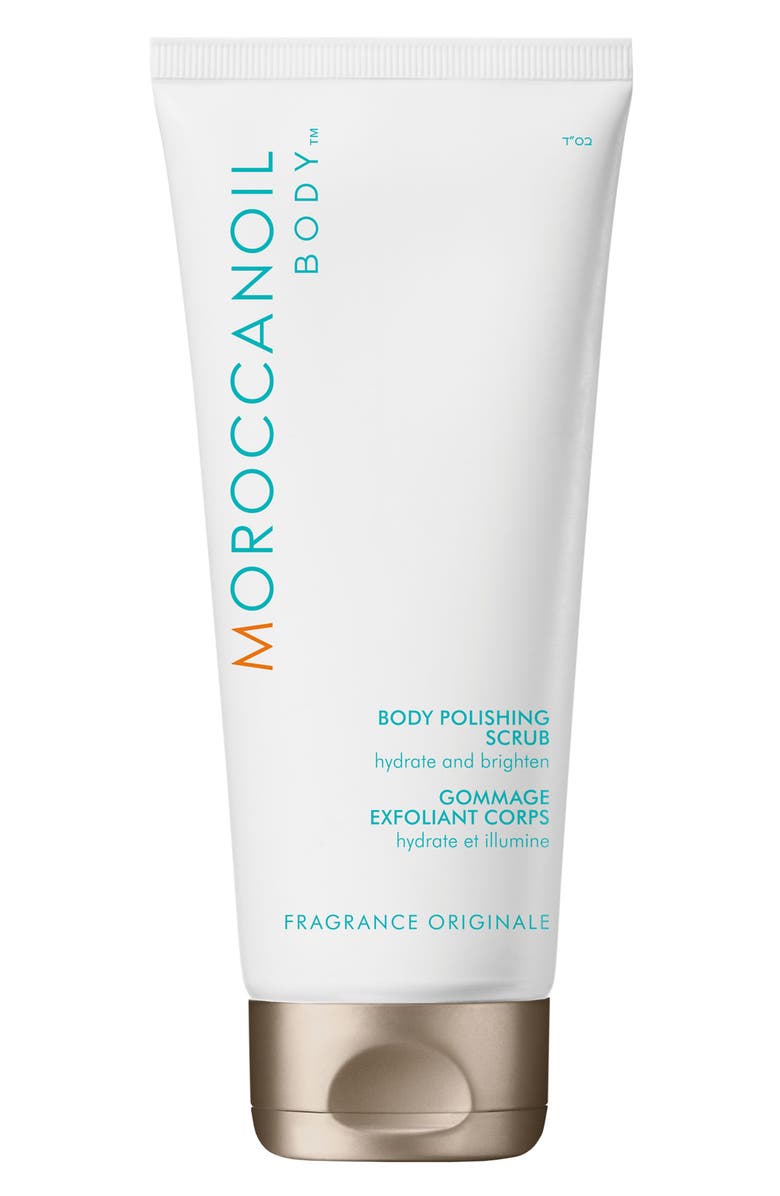 MOROCCANOIL BODY POLISHING SCRUB
If you've been following me for a while, you know I'm huge MOROCCANOIL fan and adore their signature scent. Their Body Polishing Scrub did not disappoint. It's a gel-based scrub that exfoliates away dead skin using argan shell powder and lava stone pumice. Your skin will feel super smooth and it does have the signature scent : ) I use it about every four days prior to applying my self tanner. If I don't have self tanner on, I'll use it every other day.
AMOREPACIFIC Time Response Eye Reserve Cream
This is hands down my new favorite eye cream. I started using it for anti-aging and fine lines around my eyes, but it also helps with dryness, puffiness and dark spots. You can feel how luxurious it is the first time you put it on. It applies extremely smooth and smells amazing. Jared used half of my jar, so it's time for another. It is on the pricier side of skincare products I've used, but worthy of the splurge.
GIORGIO ARMANI Maestro UV Skin Defense Primer Sunscreen SPF 50
After falling in love with the Armani Luminous Silk foundation, I was curious about the Maestro UV Primer. I've always used a sunscreen or moisturizer with sunscreen, never prime with SPF in it. This primer glides on very smooth and gives and extra glow no matter which foundation I'm wearing. I did notice it made my make-up last longer, too. I have combination skin (more on the dry side) If you're combo or dry skin I'd definitely recommend this, and would buy it again. If you're on the more oily side, I think this may wind up creating a little bit too much shine.
L'OREAL REVITALIFT Hyaluronic Acid
I've been wanting to introduce a hyaluronic acid into my skincare routine for a while now. I know that hyaluronic acid had so many benefits like plumping, moisturizing, and making skin more firm and elastic, but wasn't sure which brand to choose. When L'Oreal came out with an affordable option, I couldn't wait to try it. This REVITALIFT Hyaluronic Acid only $22 and adds so much moisture to my face. It really refreshes my skin. I'm less dry and my skin really does feel more youthful every time I use it. I'll apply this to my face and neck each night after my other serum and before my cream moisturizer and eye cream.
SKINMEDICA AHA/BHA Exfoliating Cleanser
This is a product that was recommended to me by my dermatologist to remove dead skin, reduce fine lines and pore size. I thought a cleaner over $40 sounded crazy, but gave it a try and absolutely love it. First off, the bottle will last you several months. I've been using this for three months and still have more than half left. A tiny bit goes a very long way. This sloughs my dry skin right off which makes my makeup go on so much smoother, giving a more flawless finish. This cleanser also helps even out skin tone. The scent is a very light citrus, which I love. I would recommend this to anyone.
I would love to hear your thoughts and results if you try any of these products. Have a great rest fo the week.
xo, Crystal Marie